Regional industry support and revitalization business
We provide various One-stop services such as taking care of a return gift manufactures, post the items with some web portal, help desk for donors, order management, and stock control.
In addition, We have a contract with approximately 250 municipalities and 7,000 manufactures for not only supporting regional revitalization but also increase the number of taxpayers with a wide-range of knowledge since set up the hometown tax donation system.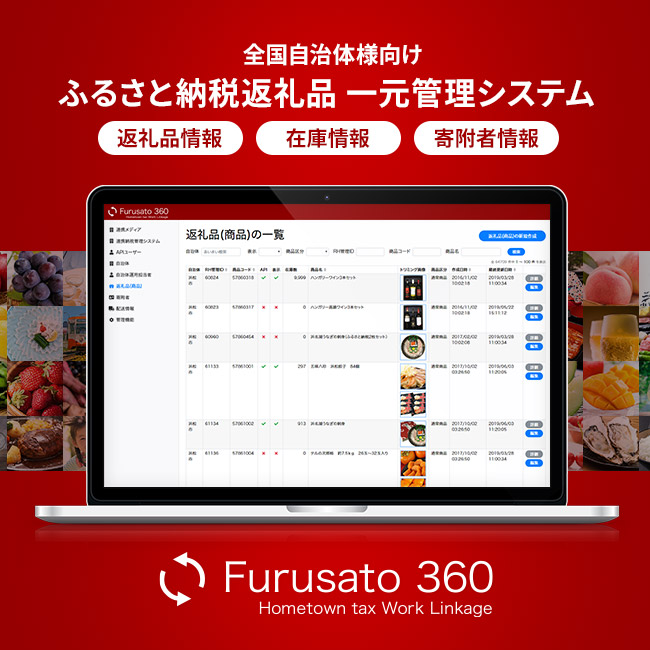 Total management system, Furusato360
It is automatic centrally managed tool with information for the items, stocks, and donors so as to easy to control them.The system has been driven the project forward with our e-services.