Disaster prevention solution consulting business
The Company has been contributing to regional revitalization through hometown tax business.
During expansion of business, we have witnessed that local residents and companies fall into difficult situation due to natural disasters. In addition to feeling helpless, we deeply experienced the importance of disaster prevention.
In order to concretize this thought, we apply the network among local parties and companies that we established so far, and start to carry out disaster prevention business. From now on, we will make all-out effort to contribute to regional development.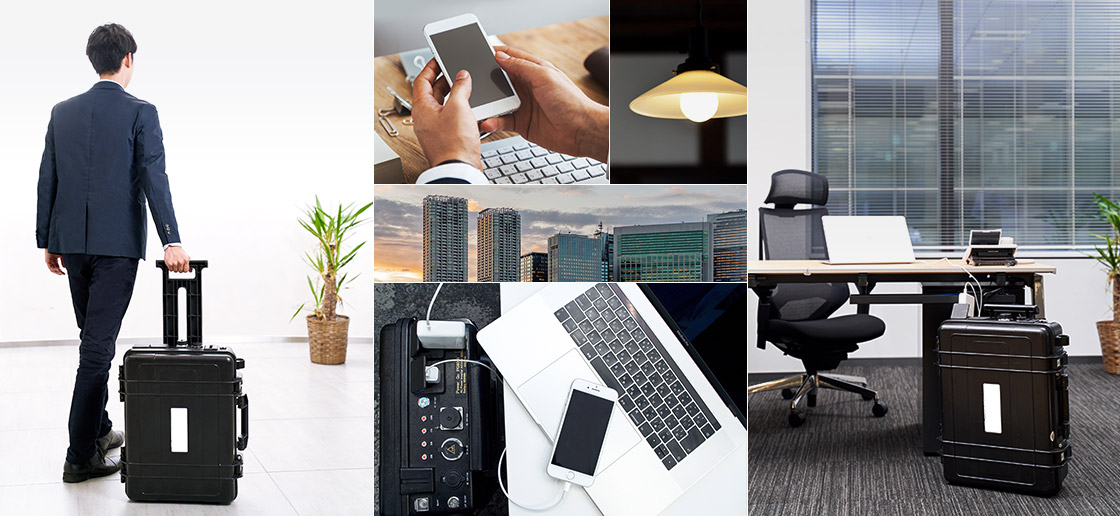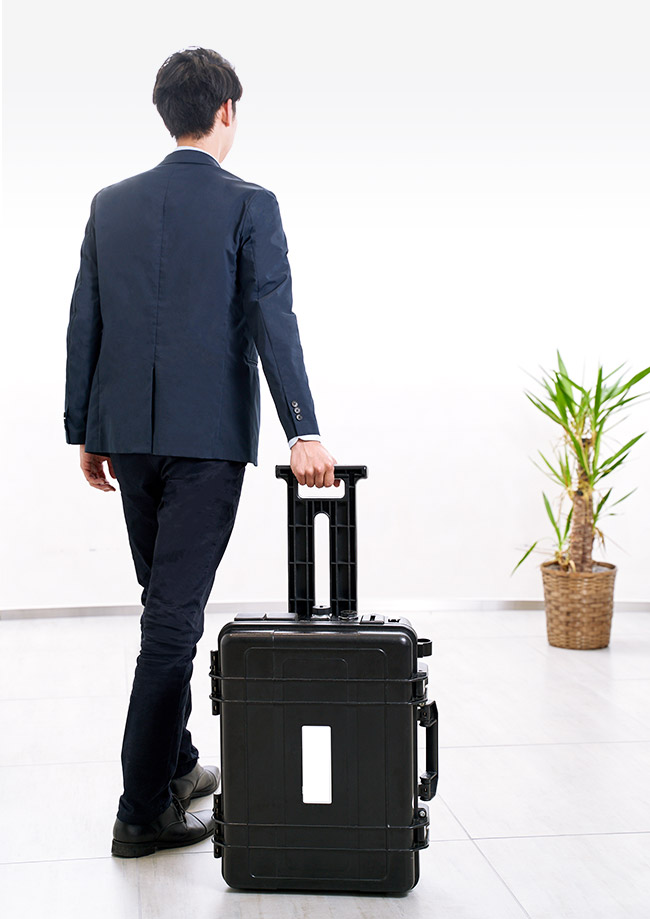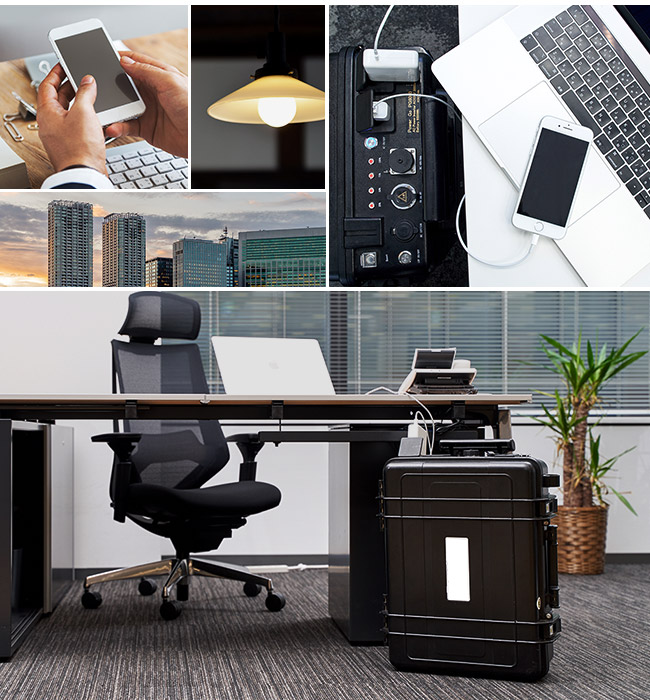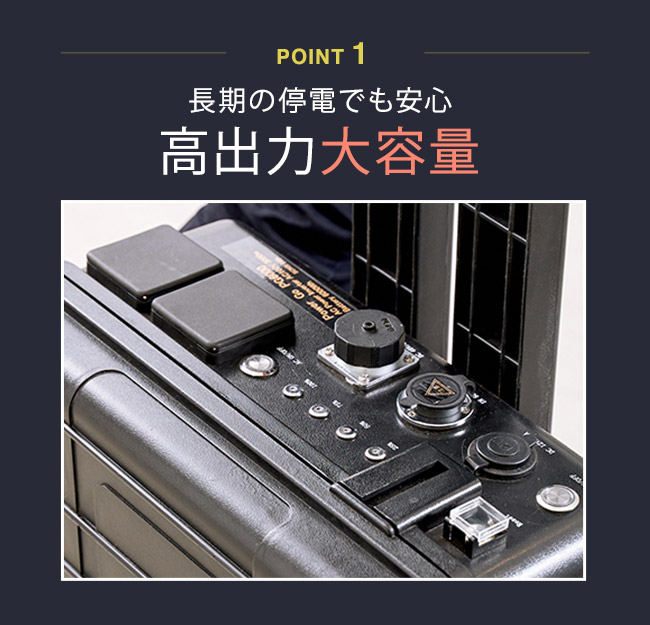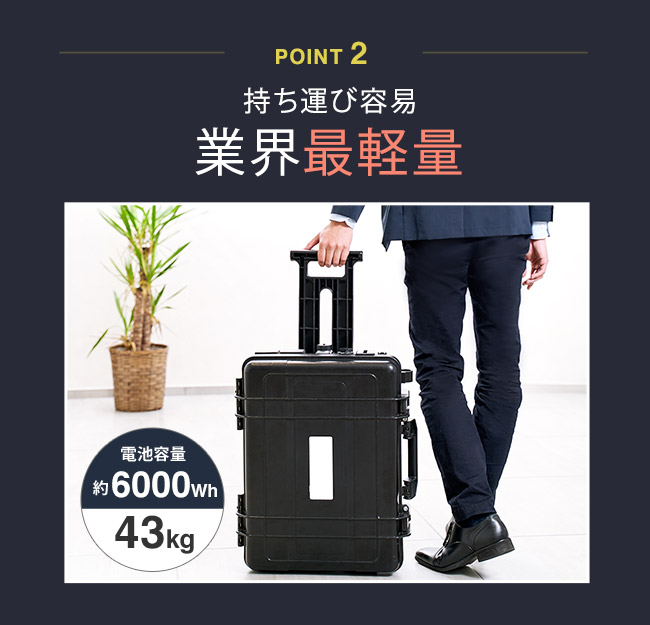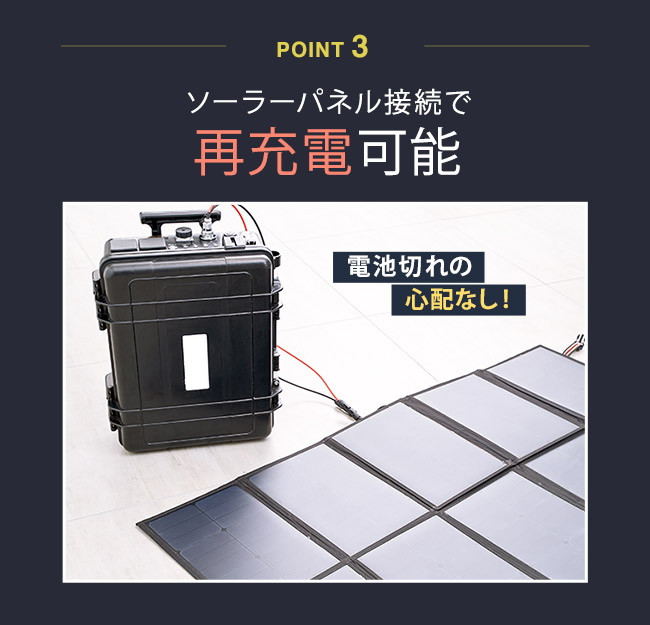 Around 6000Wh Large-Capacity, the lightest portable storage battery.With rods and scroll wheels, females can also carry and move.
6000Wh large-capacity and 43kg lightweight has been achieved. Before, the large-capacity storage batteries cannot be easily carried, but by increasing the portability, they can make full effectiveness outdoor or during power outage.
Besides, using dedicated solar panels does not require any other power regulators, so they can be recharged under emergency situation. In response to long-term power outages caused by large-scale disasters, large-capacity storage batteries have become an indispensable equipment.
◆Estimated usage of electrical products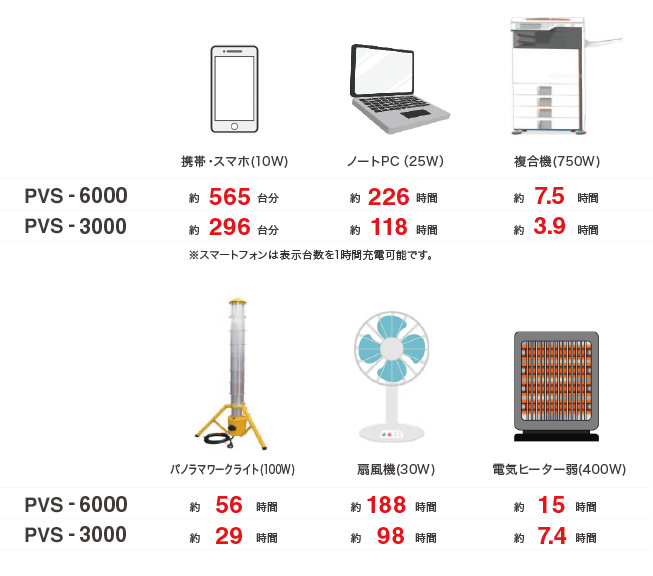 In ordinary times, it can protect your important equipment as a UPS uninterruptible power system.
In extraordinary times, it functions as a large-capacity storage battery to ensure the necessary power.
A lightweight portable storage battery is capable with large-capacity 1885Wh lithium battery, and is 25kg.
In extraordinary times, it can easily power commonly used electrical appliances such as computers, televisions, and lighting. Moreover, in ordinary times, it can protect your important data equipment as a UPS uninterruptible power system, or can be bright to outdoor for outdoor activities or photography conveniently. The operation panel shows an easy-to-read digital display, and has the function of displaying the remaining battery power and the remaining usage time.
Using dedicated solar panels can recharge in extraordinary times.