E-commerce business
We provide services for reserving overseas and domestic souvenirs prior to departure. We meet the needs of travelers with our shops within airports, as well as our souvenir sales catalog Omiyage Takkyubin, souvenir online store Giftland, and travel goods online store Traveler Store.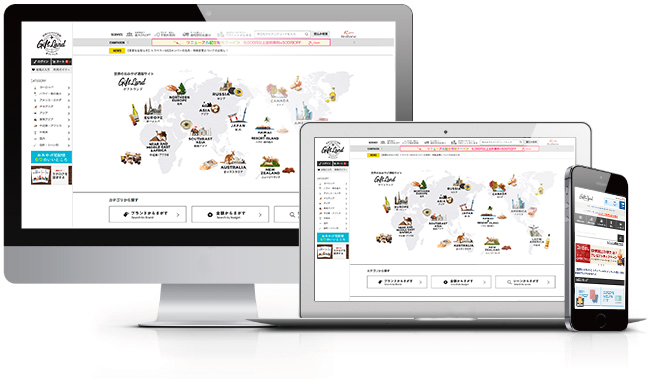 This service allows customers to make advance reservations for overseas and domestic souvenirs at Gift Land prior to travel. It delivers souvenirs to your home on the date of your choosing (the following day at the earliest). It reduces both the amount of time it takes to choose souvenirs and the amount of luggage that needs to be carried around.
> Click here for more info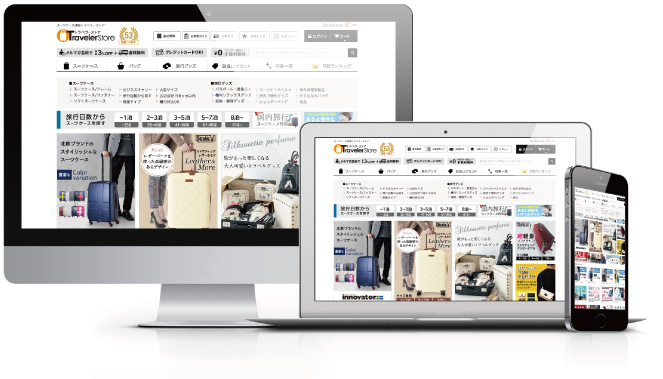 An e-commerce website specializing in travel goods. It offers a variety of items that support travel, such as bags, convenient travel goods, money belts, and suitcases for a variety of purposes (large-sized, carry-on, light-weight, etc.).
> Click here for more info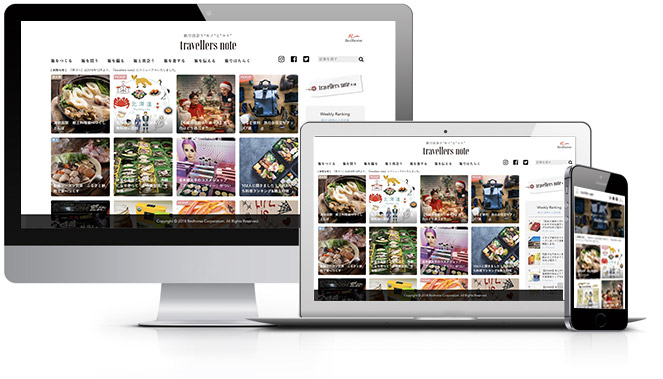 "Support site of your journey,Full of useful information for domestic and international trips"
> Click here for more info